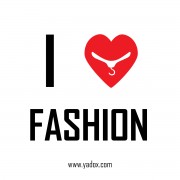 Rising temperatures are changing the way people dress. Long-sleeved blouses are thrown into the corner of wardrobe and bohemian, loose, more breathing sleeveless shirts are a thing now.
Miami, USA, July 10, 2015 (Newswire.com) - Yadox knows exactly how much women love to wear comfortable and more casual style shirts. What you should know though, is how to wear me right!
One way of doing this is choosing the right pants. We would recommend going with leather shorts. Not those black leather, shining pants, but suede leather. This brownish leather has a neutral color, which goes really well with this type of shirts. Especially in summertime!
Be Unique, Be Fashionable, Be Yadox!
If you are not a leather person, you could go with classic shorts with crochet illustrations, crochet panels on the sides as an example. This is a more classic, intelligent look, but still goes very well with the bohemian style.
For more modest and not so bold personalities, black or blue jeans shorts are also a good way to go. You are not restricted only to shorts tough, as these wide pants with cool prints make a great combination too. Could be a good choice for chilly summer nights! Have a look at our women's collection over here!
To get Fashion tips and more information, follow us at: Facebook, Twitter, Instagram and Pinterest.
Be Unique, Be Fashionable, Be Yadox.
Share: